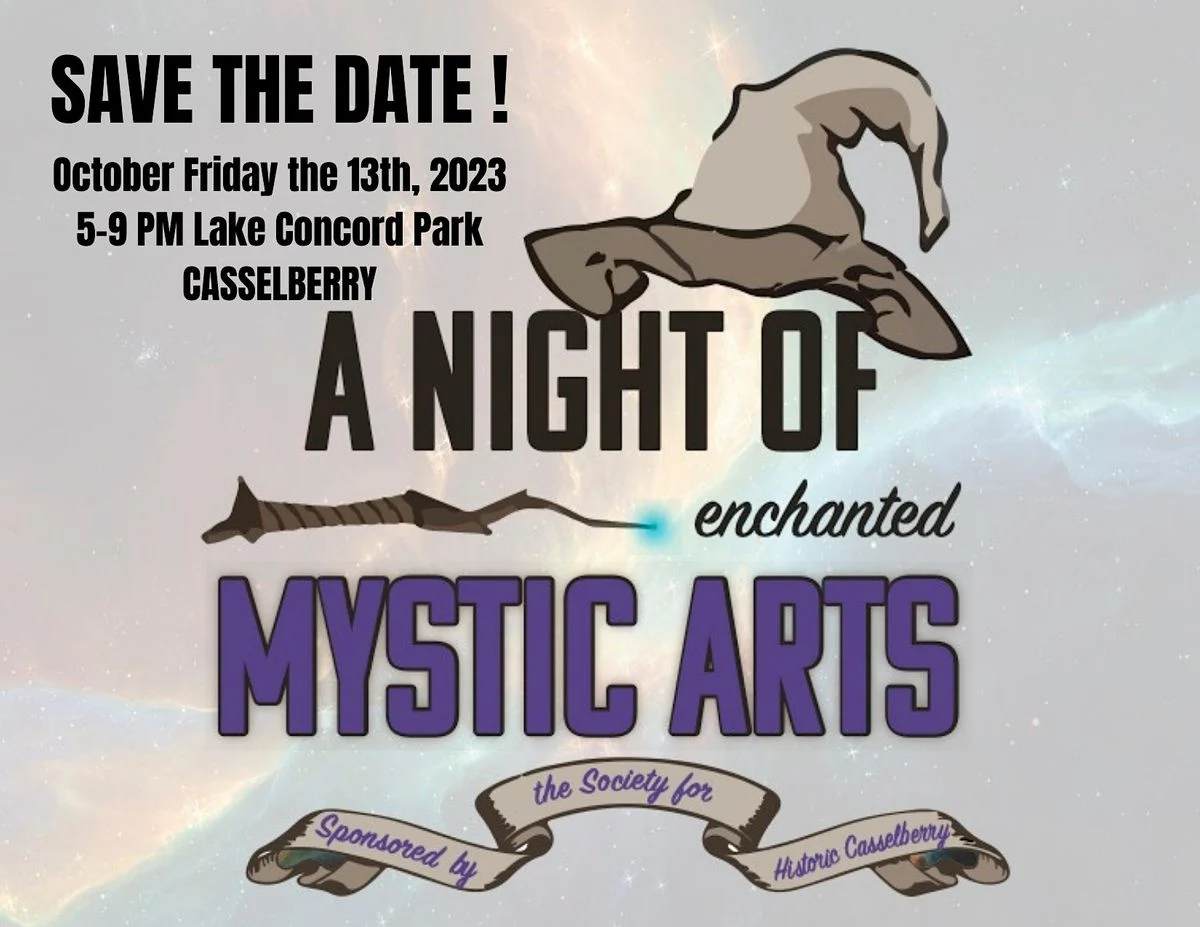 A Night of Mystic Arts
October is a time of fall leaves, pumpkins, ghouls, and goblins! But it's more than that. Halloween is based on an ancient Celtic holiday called Samhain. On this day, it was believed the veils between this world and the next was thinnest and spirits of the dead would venture forth to return to Earth. We invite you to join us for a celebration of the spiritual, unexplained, and the impossible!
Join us on Friday, October 13th, 2023 for our Historic Casselberry's 2nd Annual "A Night of the Mystical Arts – Friday the 13th Edition" at Lake Concord Park in Casselberry. This is a free event and open to the public.
We invite vendors related to topics of spiritualism, mysticism, and New Age arts. We are particularly interested in having vendors join us that are related to the arts of fortune telling, tarot reading, EMP tracking, orb/spiritual photography, aura reading, New Age crystals, jewelry, and art, and related topics.
Hosted at Lake Concord Park, the event will be hosted in conjunction with the City of Casselberry's Friday Food Truck event on October 13th, from 5-9PM. The Art House and the Sculpture House will also be open so visitors may tour their current exhibits.
Enjoy a live music performance and a collection of savory food trucks just steps away.