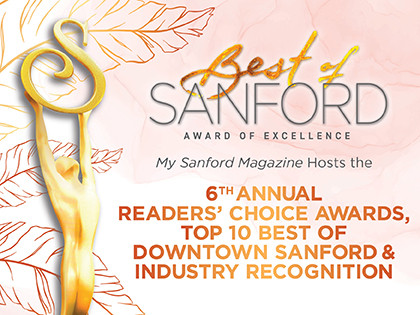 Sizzling Hot Summer Nights at Ritz Theater: 6th Annual Readers' Choice Awards
Join us for an elegant vintage, tropical style-themed gala, dedicated to the international multicultural
communities in Central Florida, as we celebrate with Sanford's Best! The red carpet begins at 5PM followed by
the awards ceremony.
Tickets are $18 and available on the Theater's website.
Tickets and more program details are available on the Theater's website at www.ritztheatersanford.com  or by
calling their box office at 407-321-8111. The Theater is located at 201 S. Magnolia Avenue in historic
downtown Sanford, FL. The box office ticket window is open Mon., Wed., Fri. 9:30am to 5:30pm and 2 hours
prior to each performance.
The Ritz Theater is celebrating its 100 th Anniversary Season of serving the community with a variety of big
named tribute performances, concerts, free family movie nights, a history display, popular theatricals, and
special events. Learn more at www.ritztheatersanford.com/100.