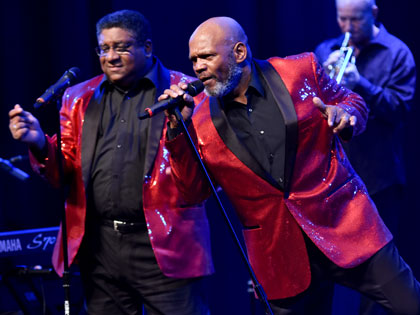 Sizzling Hot Summer Nights at Ritz Theater: Get Ready! The Ultimate Motown Experience
Four spectacular front-line performers pay homage to the Motown legends we love, backed by The Crew, a
great live band, and a state-of-the-art light show that pushes this musical extravaganza right over the top.
Tickets: $23, $25, $30
Tickets and more program details are available on the Theater's website at www.ritztheatersanford.com  or by
calling their box office at 407-321-8111. The Theater is located at 201 S. Magnolia Avenue in historic
downtown Sanford, FL. The box office ticket window is open Mon., Wed., Fri. 9:30am to 5:30pm and 2 hours
prior to each performance.
The Ritz Theater is celebrating its 100 th Anniversary Season of serving the community with a variety of big
named tribute performances, concerts, free family movie nights, a history display, popular theatricals, and
special events. Learn more at www.ritztheatersanford.com/100.