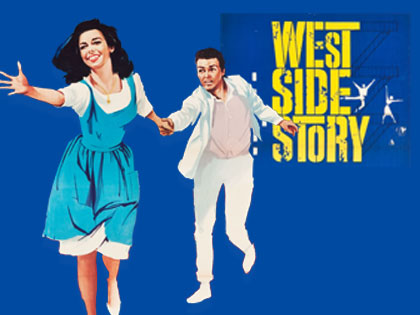 Sizzling Hot Summer Nights at Ritz Theater: West Side Story
Movie Classics: West Side Story
Releases in 1961, this brilliant film sets the ageless story of Romeo and Juliet against a backdrop of gang
warfare in 1950s New York. A love affair is fated for tragedy amidst the vicious rivalry of two street gangs,
Jets and the Sharks.
$5 cash at the Door. In Partnership with the City of Sanford.

Tickets and more program details are available on the Theater's website at www.ritztheatersanford.com  or by
calling their box office at 407-321-8111. The Theater is located at 201 S. Magnolia Avenue in historic
downtown Sanford, FL. The box office ticket window is open Mon., Wed., Fri. 9:30am to 5:30pm and 2 hours
prior to each performance.
The Ritz Theater is celebrating its 100 th Anniversary Season of serving the community with a variety of big
named tribute performances, concerts, free family movie nights, a history display, popular theatricals, and
special events. Learn more at www.ritztheatersanford.com/100.